Asdfmovie2: deleted scenes is a continuation of Asdfmovie3. It was uploaded on January 8, 2010. The description of the video claims that the skits featured in the video, were candidates for asdfmovie3, but were cut by TomSka.
Transcript
(asdfmovie2: deleted scenes intro)
(static)
Guy 1: Oh, no, I spilled my milk!
Guy 2: You've killed us all!
Guy 1: NOOOOOOOOOOOOO-
(House floods with milk and drowns both mens then gargle)
(static)
Teenager: Who parked their car...on my sandwich?!
Father: I did!
Teenager: OOOOYYYYYYEEEEEEAAAAAARRRGGGGGHHHH-
(explodes)
(static)
Guy: Why won't this damn fax machine work?!
(fax machine rumbles and turns into a giant robot)
Machine: FEED ME PAPER!
(guy is ecstatic)
(static)
Astronaut 1: Are we there yet?
Astronaut 2: (sigh) Yes.
Astronaut 1: Yaaaaaaaaaaaaaaay! (jumps out of shuttle and realizes the other astronaut lied) Ah, crap.
(asdfmovie2: deleted scenes outro)
Text: These skits didn't make the cut because they were either too long or not funny enough They will be missed music by 2gi www.cakebomb.co.uk
Video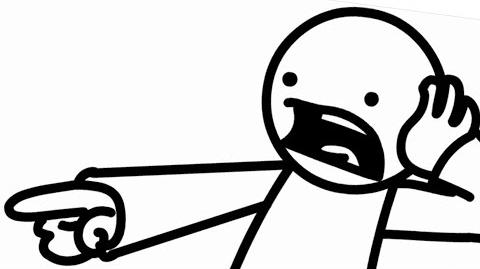 Community content is available under
CC-BY-SA
unless otherwise noted.